Cast Bronze Graphite Sleeve
Graphite impregnated bronze bushings are also known as graphite bolted bronze bearings or oil-free bronze bushings. Graphite impregnated bronze bushings are ideal for applications where maintenance is difficult and where common grease and oil based lubricants may burn off due to high temperatures. The bronze body provides the necessary strength for the bearing, while the graphite plug acts as a reservoir for the lubricant. As the shaft rotates, the graphite film on the graphite plug is transferred to the shaft, providing lubrication even at high loads and low speeds. The cast bronze base material provides greater bearing capability than self-lubricating leaded bronze bushings. Applications for these oil-free bronze bushings include construction equipment, transportation machinery, mining equipment, etc.
Journal Graphite Bearings, Graphite Impregnated Bronze Bushings
Graphite impregnated bronze bushings are machined from cast bronze and stuffed with graphite plugs. These bearings are available in cylindrical, cylindrical with flanges and flat wear plates and are machined to precise tolerances.
VIIPLUS specializes in manufacturing and exporting custom graphite plugged bronze bushings in a wide range of sizes and applications. We manufacture graphite plug bronze bushings according to customer drawings and specifications.
Reliable graphite impregnated bronze bushings supplier
We maintain a strong network of reliable vendors who efficiently manufacture and supply high quality Graphite Plugged Bronze Bushing. We execute the orders on time and strictly adhere to the stipulated quality standards. We provide continuous feedback to our customers regarding our Oil Free Bronze Bushing and the status and progress of their contracts.
Manufacturing Oilless Standards
We provide all necessary quality certificates for graphite plug bronze bushings applicable to the contract and encourage third party inspection of the bushings to ensure customer satisfaction with the graphite impregnated bronze bushings prior to shipment. We provide airworthy packaging to ensure safe delivery of graphite impregnated bronze bushings to our customers.
Solid bushing, bronze with lubricant plugs embedded
Graphite products for Sale, Quality Guaranteed. Graphite impregnated bronze bushings support material: CuZn25Al5 Sliding layer Solid Lubricant Surface: app. 25-30%. Other commonly used bronze alloys: CuAl10Ni, CuSn12Pb, CuSn7ZnPb, Need a graphite impregnated bronze bushings?
Professional straight bushing manufacturer
Cast bronze sleeve bearings bulk discount price available, We offer graphite impregnated copper bushings at competitive prices and to the complete satisfaction of our customers. Manufacturing standards. g standard, other international standards and customer's specifications and drawings.
Curabitur non nulla sit amet nisl tempus.
Graphite Bushings & Bearings – Cast Bronze Bushings
Offering Superior Performance In Hundreds Of Applications Replacing Cast Bronze Bearings. Graphite is Suited for Submerged and High Temperature Applications. Increased productivity. Reduced costs & downtime. Services: Custom Design, Engineering Support. Get Factory Price on Graphite Impregnated Bronze Bushings. Get Quotations. also offers a complete line of bronze oilless bearing products, specializing in custom bushing, slide plate, washers, bronze wear plates, and special machined parts. We also graphite bronze products, custom bronze graphite products and metallic products.
Curabitur non nulla sit amet nisl tempus.
Oil Free Bushings – Bronze
Offering Superior Performance Oil free bushings straight, sleeve type. Graphite Bushings, Straight Bearing & Shouldered.
Copper Alloy Straight, Standard Size. Self-Lubricating Graphite Bearing Made to order. The oil-free guide bush is a bronze guide bush with graphite plugs.
Bronze Plating Facilities, offers educational and technical support services for greater productivity. Solid Bronze Bushings & Self-Lubricating Bushings Design.
Curabitur non nulla sit amet nisl tempus.
Self-lubricating Flange Bushing, Custom And Standard Parts
Oilless bronze bushing flange dimensions. Get Factory Price on Graphite Impregnated Bronze Bushings. Get Quotations. Offering Superior Performance In Hundreds Of Applications Replacing oilless bronze bushing. Graphite is Suited for Submerged and High Temperature Applications. Increased productivity. Reduced costs & downtime. Component Lubrication: Find the recommended lubrication for bronze bearing components, self-lubricating (graphite plug) components, and plain bearing components, Standard Priority Delivery!
We offer a complete line of self-lubricating bronze products that excel where standard lubrication is not feasible, including heavy-duty, high-temperature applications. They are manufactured from a variety of bronze alloys, including aluminum bronze or CDA954, bearing bronze or CDA932 and manganese bronze or CDA863.
Self-lubrication when standard lubrication is not feasible Available in inch and metric sizes. Performs well under a wide range of load types and speeds of operation. Resists corrosion and harsh environments. Performs well at medium and high temperatures up to 600 degrees Fahrenheit. Compatible with most viscous lubricants and oil and grease applications
Professional Graphite Impregnated Bronze Bushing Manufacturer. With Lubricant Plugs Embedded Types & Competitive Price. Reasonable Price. Deliver On Time.
Graphite impregnated bronze bushings are made of a bronze base which is refined with a solid lubricant pattern, making it a self-lubricating bearing for a wide field of applications.
Special manufacturing
fulfills the highest operational demands and is suitable for shock loads. Depending on the alloy, it is corrosion-resistant and also highly wear-resistant with a long life span.
Solid lubricant Bushing Custom Size Design.
Prototype Services
Building components for your evaluation.
Flange bearings – CuSn8 High load capability and good stability with low abrasion.

Plain cylindrical bronze bearings – Always self-lubricating & Low-maintenance

Customized size bearings – We will manufacture the exact wrapped bronze bearing you need at a low cost.

Split type bushings – Bronze CuSn8, DIN 1494 / ISO 3547, Easy to install,

Simple design – Cost-effective, Suitable for rough working conditions, good corrosion resistance.
VIIPLUS.COM provides engineering, custom fabrication & manufacturing of high-performance bronze bushing & bearing materials.  is a low maintenance bushing material. An initial greasing during installation is necessary, after that periodic greasing with oil or grease is mandatory. The diamond pockets are an excellent lubrication depot and keeping maintenance to a minimum.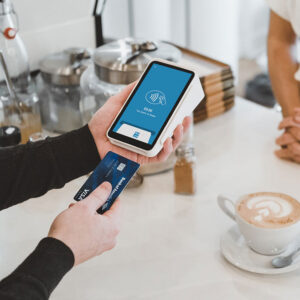 GRAPHITE IMPREGNATED BRONZE BUSHINGS
Self-lubricating solid bronze bushing bearings with built-in graphite impregnated. 
We specialize in the production of self-lubricating bearings, plain brass bushings and flange units. We offer these and other products for industries that require self-lubricating solutions. We use a variety of lubricants, materials and configurations to create the right solution for your application.
We also offer a complete line of general bronze products, specializing in custom bearings, rods, washers, bronze wear plates and specially machined parts.
We also carry a line of bronze products, custom graphite products and composite metal bearing products.
Don't see what you're looking for? We specialize in custom specifications, just ask!
Oil Free Bushing – Factory Direct & Fast Shipping – viiplus.com, Need a custom size oilless bushing?
Experienced Manufacturer & Supplier in China. Guaranteed Top Quality & Service. Quality Oil Free Bushing Supplier & Manufacture in China, Contact Now! Wholesale Price. Advanced Technology. Quality Assurance.
Self-lubricating Graphite Plugs
Technical Data
GRAPHITE BUSHING TECHNICAL DADA
Specific load capacity static

150 [N/mm2]

Specific load capacity dynamic

100 [N/mm2]

Sliding speed

≤ 0.3 to 1.0 [m/s]

Friction value

0.03 [µ] to 0.2 [µ] lubricated/dry

Temperature strain

– 100 [°C] to + 300 [°C]

Max. PV-value

1.5 [N/mm² x m/s]

Hardness: 190-220 HB
Oilless Graphite Bushing Products Catalog. Good Quality Supplier From China! Wide Range Of Slide Bushing For Option. Lubricant plugs are made of Graphite and are applicable in dry environments. Send Your Inquiry Directly To Us. Request A Quote
Bushings Catalog (Self-lubricating Bearings Catalog)
"Self-lubricating Bearing Catalog (Plain Bushes Catalog)"
who look to viiplus.com for the technical support they need and the added value their customers expect.
Material choice for plain bearings
Graphite Embedded Bronze Bushing
Find details of companies Supplying Graphite Bushing, Manufacturing & wholesaling graphite bushes in China.
Manufacturer of Oilless Bush – Self Lubricating Bush, Offering Superior Performance In Hundreds Of Applications Replacing Sleeve Bearings.