Cast Bronze Sleeve Bearings Supplier
VIIPLUS specializes in manufacturing and exporting custom bronze sleeve bearings for a wide variety of sizes and applications. We manufacture bronze sleeve bearings, cast bronze brass bushing in tin bronze, leaded tin bronze, high leaded tin bronze, aluminum bronze, manganese bronze, leaded red bronze, high strength brass, silicon brass, beryllium copper, leaded copper and lead free copper alloys as per the drawings and specifications of our clients.
Tin Bronze Bearings with Oil Groove Online Sales
We maintain a strong network of reliable suppliers who can efficiently manufacture and supply high quality Cast Bushing Bronze Bearings. We execute orders in a timely manner and strictly adhere to the stipulated quality standards.
We provide continuous feedback to our customers on the status and progress of our Bronze sleeve, cast bronze brass bushing and their contracts.
Flange Cast Bronze Groove Bushing
We provide the necessary quality certificates for all cast bronze sleeve bearings applicable to the contract and encourage third party inspection of the sleeve to ensure customer satisfaction with the sleeve prior to shipment. Cast bronze sleeve bearings are easy to mount and lightweight for a range of applications such as mining equipment, construction equipment, marine equipment, transportation equipment and paper machinery.
Exporter engaged in contract manufacturing and exporting variety of engineering cast bronze brass bushing products.
Casting Bronze Bushing Supplier, Tin Bronze Bearings & Bushings …
We provide airworthy packaging to ensure safe delivery of bronze sleeves to our customers.
We offer cast bronze sleeve bearings at competitive prices and to the complete satisfaction of our customers. Manufacturing Standards. International standards, ISO, other international standards and customer's specifications and drawings.
Cast bronze sleeve bearings are cast in copper alloys because they have the widest range of applications. These bearings are centrifugally/continuously/sand cast in cylindrical and flanged cylindrical shapes and machined to precision tolerances. They are low cost and virtually maintenance-free, and are therefore used in many different applications.
Cast bronze bushings by size
A cast bronze sleeve bearing is a very simple but very effective component that contains a bearing surface and a mating part. It serves to ensure linear or rotary motion between two components. Cast bronze sleeve bearings have a low coefficient of friction, provide good sliding properties, reduce heat generation, provide a lot of wear resistance, and have a thin wall thickness that requires less space to accommodate.
Cast bronze sleeve bearings are suitable for radial and oscillating motion and for low speed rotation. These bushings are resistant to corrosive environments, shock loads and vibration. These bushings are insensitive to dirty environments, can operate with lower quality shaft finishes, and are provided with oil holes and grooves to retain lubricant. The cast bronze sleeve bearings are lubricated in hydrodynamic mode, boundary lubrication mode and mixed film mode and are grease and oil lubricated.
Beautifully crafted leather products.
See Our Online Catalog & Request A Quote! Bearings & Cast Materials Made To The Highest Standards. Shop Our Huge Range Of Sizes! We are the exporter of bronze and copper alloy in china.
MATERIALS
Standard material CuZn25Al5
Additional Alloys: CuSn7ZnPb (RG7), CuSn10, CuSn12, CuPb10Sn, CuPb15Sn, CuAl10Ni, CuSn10Zn (RG10), CuSn5ZnPb (RG 5)
Best price available, Aluminium Bronze / Phosphor Bronze, Copper, Centrifugal Casting Bronze Bushing, Machining / Processing / Final Processing Service
Cast Groove Bushing Short & Reliable Delivery Safety, Quality Assurance
Beautifully crafted leather products.
Oil & Grease Groove Bronze Bushings Now Available Online, products can be ordered to the cast size or "to finish to" condition. We are specialists in cutting lubrication grooves in virtually any pattern.
Advantages of grooved bronze bearings include:
Not affected by impurities
Suitable for corrosive environments
Suitable for impact loads and vibrations at low speeds
Has a groove to retain the lubricant
Custom Bronze Bushing
Top Quality Materials
Engineering Bearings,cast bronze bushings are relatively hard and impact resistant, so they are widely used in machinery, earth moving equipment, hydraulic cylinders, lifting equipment, pumps and various applications.

Design bronze bushing material according to customer  requirements
Material

Main ingredients/%

Sn

Zn

Pb

P

Ni

Al

Fe

Mn

Si

Cu

ZCuSn3Zn8Pb6Nil

2.0~4.0

6.0~9.0

4.0~7.0

—

0.5~1.5

—

—

—

—

Rest

ZCuSn3Zn11Pb4

2.0~4.0

9.0~13.0

3.0~6.0

—

—

—

—

—

—

Rest 

ZCuSn5Pb5Zn5

4.0~6.0

4.0~6.0

4.0~6.0

—

—

—

—

—

—

Rest 

ZCuSn10Pb1

9.0~11.5

—

—

0.5~1.0

—

—

—

—

—

Rest 

ZCuSn10Pb5

9.0~11.0

-

4.0—6.0

—

—

—

—

—

—

Rest 

ZCuSn10Zn2

9.0~11.0

1.0~3.0

—

—

—

—

—

—

—

Rest 

ZCuPb10Sn10

9.0—11.0

—

8.0~11.0

—

—

—

—

—

—

Rest 

ZCuPb15Sn8

7.0~9.0

-

13.0~17.0

—

—

—

—

—

—

Rest 

ZCuPb17Sn4Zn4

3.5~5.0

2.0~6.0

14.0~20.0

—

—

—

—

—

—

Rest 

ZCuPb20Sn5

4.0~6.0

—

18.0~23.0

—

—

—

—

—

—

Rest 

ZCuPb30

—

—

27.0~33.0

—

—

—

—

—

—

Rest 

ZCuAl8Mn13Fe3

—

—

—

—

—

7.0~9.0

2.0~4.0

12.0~14.5

—

Rest 

ZCuAI8Mn13Fe3Ni2

—

—

—

—

1.8~2.5

7.0~8.5

2.5~4.0

11.5~14.0

—

Rest 

ZCuAl9Mn2

—

—

—

—

—

8.0~10.0

—

  1.5~2.5

—

Rest 

Material

Main ingredients/%

Sn

Zn

Pb

P

Ni

Al

Fe

Mn

Si

Cu

ZCuAI9Fe4Ni4Mn2

—

—

—

—

4.0~5.0

8.5~10.0

4.0~5.0

  0.8~2.5

—

Rest 

ZCuAl10Fe3

—

—

—

 
 

8.5~11.0

2.0~4.0

 
 

Rest 

ZCuAl10Fe3Mn2

—

—

—

 
 

9.0~11.0

2.0~4.0

1.0~2.0

 

Rest 

ZCuZn25Al6Fe3Mn3

—

Rest

—

—

—

4.5~7.0

2.0~4.0

1.5~4.0

 

60.0~66.0

ZCuZn26Al4Fe3Mn3

—

Rest

—

—

—

2.5~5.0

1.5~4.0

1.5~4.0

 

60.0~66.0

ZCuZn31Al2

—

Rest

—

—

—

2.0~3.0

—

—

—

66.0~68.0

ZCuZn35Al2Mn2Fe1

—

Rest

—

—

—

0.5~2.5

0.5~2.0

0.1~3.0

—

57.0~65.0

ZCuZn38-Mn2Pb2

—

Rest

1.5~2.5

—

—

—

—

1.5~2.5

—

57.0~60.0

ZCuZn40Mn2

—

Rest

—

—

—

—

— 

1.0~2.0

—

57.0~60.0

ZCuZn40Mn3Fe1

—

Rest

—

—

—

—

0.5~1.5

3.0~4.0

—

53.0~58.0

ZCuZn33Pb2

—

Rest

1.0~3.0

—

—

—

—

—

—

63.0~67.0

ZCuZn40Pb2

—

Rest

0.5~2.5

—

—

0.2~0.8

—

—

—

58.0~63.0

ZCuZn16Si4

—

Rest

—

—

—

—

—

—

2.5~4.5

79.0~81.0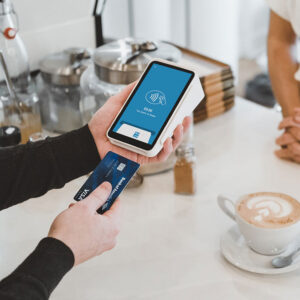 Copper sleeve casting method and production inspection process
Metal casting copper sleeve refers to a casting method in which liquid metal is filled with a metal material under the action of gravity, and then is cooled and solidified to obtain a casting. Due to the high thermal conductivity and heat storage of the metal mold, the liquid metal cools faster in the metal mold, the structure of the casting is dense, and the mechanical properties are higher. At the same time, the metal mold casting has higher dimensional accuracy and lower surface roughness. value.
  Sand mold casting-a casting method for producing castings in sand molds. Steel, iron, copper sleeves and most non-ferrous alloy castings can be obtained by sand casting. Because the molding materials used in sand casting are cheap and easy to obtain, and the casting molds are easy to manufacture, they can be adapted to single-piece production, batch production and mass production of castings.
   Centrifugal casting refers to a casting method in which liquid metal is poured into a rotating mold, filled and solidified into a copper sleeve under the action of centrifugal force. The characteristic of centrifugal casting is that the molten metal fills and solidifies under the action of centrifugal force, the metal feeding effect is good, the outer structure of the casting is dense, the non-metallic inclusions are few, and the mechanical properties are good; there is no need for modeling and core making, saving related materials and equipment Invest.
   Quality inspection and analysis of copper sleeve casting production process
  Inspection documents: including quality inspection plans, quality standards for casting raw materials, process regulations, product drawings, physical and chemical inspection processes.
   Process inspection: including self-inspection of production workers, including first inspection, intermediate inspection, and final inspection. Full-time inspection, including mold, core sand, molten metal project inspection, sand core quality inspection, molten metal temperature inspection.
  Inspection of finished copper sleeves: the finished products are placed in the specified place in the workshop, and the inspector will carry out the inspection in accordance with the technical regulations. Mark the qualified products, and mark the rejects and repaired products in the unqualified products separately and store them separately.
  Product quality analysis and report: including waste analysis, copper sleeve material quality analysis, size and geometry analysis and analysis report. Various original vouchers and records of quality inspection, classification, filling, and transmission procedures, and related pipeline requirements, etc. shall be completed with inspection records.
The role of the copper sleeve in construction machinery
Copper sleeve (sliding bearing) is a hinged piece of excavators, loaders, bulldozers, cranes, concrete pump truck arm posture, overhead working truck, and other construction machinery operation device commonly used articulated device, qualified articulated fitting clearance should be reasonable, the fit clearance can be stored, grease to ensure pipe shaft and shaft sleeve to reduce wear and resistance in relative motion. Reasonable fit clearance of articulated parts can leave a certain space for the thermal expansion generated by the relative movement of the pin shaft and shaft sleeve to prevent sintering.
If the articulated gap is out of tolerance, it will cause the pin shaft and shaft sleeve to cooperate with loose, vibration, impact, and partial grinding, resulting in intensified wear or bucket shaft fracture, and even leading to major equipment and personal accidents. The articulated gap is out of tolerance, which will also cause the deviation and shaking of the operation device of engineering machinery, leading to the decrease of the operation accuracy and efficiency. Therefore, it is an important link to improve the reliability of construction machinery to maintain a reasonable articulated clearance.
The copper sleeve is a kind of mechanical lubrication part, because of the different material, process, etc., and is divided into many kinds, each copper sleeve has its own characteristics, so the purchase of different industries also have a little difference. For construction machinery, graphite copper bushing is often used.
Graphite copper sleeve is produced by the graphite. The structure of graphite is relatively loose, and it is very simple to open holes, which lays a foundation and prepares for the subsequent operation. The copper sleeve surface of the hole is opened, and solid lubricant is embedded, so as to form a self-lubricating bearing, which reduces the amount of lubricating oil while enhancing the operation efficiency of construction machinery.
With the continuous increase and improvement of construction machinery, the demand for copper sleeve, bearing and other components is also increasing rapidly, among which the copper sleeve is the top priority among these components, because it is the core of the machine. So how do you shop for such an important component?
Graphite copper sleeve and self-lubricating bearing make construction machinery run quickly, reduce the use of various raw materials and enhance work efficiency. Therefore, for complex and precise equipment such as large machinery, heavy machinery and construction machinery, graphite copper sleeve and self-lubricating bearing should be selected to make the product excellent.
What are the uses of Bronze Bearing copper bushing?
Copper sleeve & Bronze Bearing application: axial thrust bearing ring is the spare parts of the machine, used in: diesel engine, automobile, agricultural machinery, hydraulic machinery, machine tools, forestry machinery, construction machinery, mining, railway, ship, petrochemical machinery, die casting machine, metallurgy equipment; Food packaging machinery, textile, light industry machinery and aviation, weapons and other industries and departments of a variety of machinery, machinery.
The role of copper bushing in the machine is to reduce friction, reduce vibration, anti-corrosion, reduce noise, easy maintenance, simplify the construction manufacturing process. In the moving parts, due to long-term friction will cause parts wear, this time the use of copper bushing, can reduce friction. If the copper bushing wear to a certain point, only need to replace the copper bushing, thus saving the cost of replacing the shaft or seat.
What are grooved bronze bushing bearings?
grooved bronze bushing bearing, divided into many kinds, including machine copper roller, copper bearing, etc. Oil lubricated bearings are used in all kinds of large and heavy machinery and are important components of machinery. grooved bronze bushing bearing is a bearing, belongs to the sliding bearing category, is working under sliding friction bearing, relative axis is rotating, generally need to assist the lubrication system. Sliding bearing works smoothly, reliably and noiselessly. Under the condition of liquid lubrication, the sliding surface is separated by lubricating oil without direct contact, but also can greatly reduce friction loss and surface wear, oil film also has a certain ability to absorb vibration is lubrication, heat dissipation, friction reduction, prolong life, etc.. grooved bronze bushing bearing is mainly used in machinery, printing and dyeing, paper making, chemical industry, aerospace, coal, petroleum, automobile, construction machinery, gold and other industries.
When to use the grooved bronze bushing bearing is good?
In mechanical production is inseparable from the grooved bronze bushing bearing this important connection, it can be said that the grooved bronze bushing bearing is the contact in mechanical processing production.
grooved bronze bushing bearings should be used after heat treatment because the strength of copper, especially plasticity and toughness, decreases. In order to refine grain, even microstructure and eliminate internal stress, the grooved bronze bushing bearing must be normalized or annealed. After normalizing copper, machine performance in high cost after annealing also become low, so it is very widely used. However, normalizing treatment leads to greater internal force than annealing and is only applicable to copper parts with carbon content of 0.35%. Low carbon copper parts good plasticity, easy to break when cooling. The internal force becomes smaller. After the copper is normalized, high temperature tempering should also be carried out. Student: Carbon content. 0.35% copper parts with complex structure and prone to crack can only be annealed. The copper parts should not be hardened, otherwise they are easy to crack.
How copper bushing works: the hollow shaft containing copper effect is also used as a sliding bearing, sliding rotating shaft on the bearing friction, lubrication system usually requires extra work. Plain bearing works smoothly, reliably and noiselessly. In fluid lubrication conditions, the film also has vibration absorption capacity from sliding surfaces that are not directly in contact with oil, but may also greatly reduce friction and wear on surfaces.
Copper Bushing Manufacturing
Five points for attention in bronze bushing bearing processing
1. Before starting the equipment each time, check whether the lubricating oil in the lubricating oil pump behind the lathe is sufficient, whether the air compressor is opened, whether the mechanical oil used in the cutting fluid is enough, etc. Check whether each handle is in place, and run slowly for five minutes, confirm everything is normal before operation.
2. Chuck chuck to secure, when starting the wrench can not be left in the chuck or chuck. Workpiece and tool clamping should be firm, knife rod should not extend too long; Turn the small tool rest to stop, to prevent tool collision chuck, workpiece or cut hand.
3. When the workpiece is running, the operator can not stand on the workpiece, the body does not rely on the lathe, and the feet do not step on the oil plate. Chip breaker and shield should be used in high speed cutting. Reverse braking at high speed is prohibited, and the car should be withdrawn and stopped smoothly.
4. Remove iron filings with a brush or special hook. The right hand must be in front of the left hand after the file. With emery cloth polishing workpiece, to use "hand clip" and other tools, in order to prevent wring.
5. It is forbidden to take or measure the workpiece on the front of the lathe when the lathe is not stopped. Do not open or remove the protection device when the lathe is working. Close to work, should clean and wipe the bed, and the tail seat and slide board box back to the right end of the bed.
Maintenance of bronze bushing
First of all, to the grooved bronze bushing bearing general problem location, is the problem of grooved bronze bushing bearing wear, wear is inevitable in the daily use process, so how to reduce the wear of grooved bronze bushing bearing?
1 choose the material and processing accuracy of grooved bronze bushing bearing, the more precise processing and the appropriate material, can give your grooved bronze bushing bearing to bring longer service life.
2 in the grooved bronze bushing bearing inlaid with lubricating oil, can play the role of lubrication in the mechanical operation, so as to reduce wear and increase the service life.
3 In line with the requirements of the service temperature, timely cooling grooved bronze bushing bearing, as mentioned above, refueling, make the grooved bronze bushing bearing more temperature resistant, thus increasing the service life.
How should we deal with the corrosion of bronze copper sleeve?
How do we deal with the corrosion of copper bushing? Everyone knows that metals corrode. Where a metal is affected by the environment, it is damaged by chemical or electrochemical reactions. It can be said that almost all metal products, in a certain environment, there will be a number of forms of corrosion phenomenon, and copper sets also belong to metal products, nature can not prevent the problem of metal corrosion, its use of the environment and time is not at the same time, the phenomenon of corrosion also has obvious differences.
Metal corrosion is related to the material, iron is. The one that corrodes easily, brass is a little better, tin bronze is. Corrosion resistant, can work in acid and alkali environment.
There are many polluting industries such as steel, petrochemicals, thermal power generation and so on. Coupled with the large increase in the number of cars in recent years, a large number of exhaust emissions, so that the air filled with corrosive sulfide and nitrogen gas and particles, these are the main cause of metal corrosion. However, with the aggravation of environmental pollution, the severity of metal corrosion of copper sleeves, copper nut screws, bolts, structural steel and pipelines may exceed the estimated value, which obviously increases the burden and economic cost of production enterprises at different levels.
Or even harm and disaster. The scope of use of copper nut screws. Extensive corrosion will increase design, manufacturing, maintenance and maintenance costs. The quantity demand is also large, and the quality of its corrosion resistance determines the durability of its use, which has a significant impact on the safety and reliability of the equipment, and should be paid attention to by the industry.
Oil Grooves in Cast Bronze Bearings – Machining / Processing / Final Processing
Cast bronze sleeve bearing/bushing with a made-to-order oil/ grease hole and internal groove. Alternatives to bearings with lubrication groove! Custom Size Bronze Bushing with Oil Groove Bearing Bush, Plain bearings, flanged bearings and thrust washers: Leaded, Phosphor & Aluminium Bronzes: In addition to our standard bronze bushing material range we can supply groove bronze bushing castings in either centrifugally or continuously cast condition to any size or volume. Solid bronze bushing, high-compressed with evenly applied lubricant, maintenance-free. As a specialist producer of bronze bearings and bushes, experienced sales team is on hand to offer advice on our range of certified and fully traceable Materials as below: Manufacturer & supplier of bronze bearings and bushes, machined grooved bronze bushings products, grooved bronze bearing materials, factored product! We sale and offer advice on our range of certified and fully traceable Leaded (Tin) Bronze SAE660, Leaded (Tin) Bronze C93200, Phosphor Bronze GrooveBearing, Leaded Bronze Bushing, RG7 Groove Parts, RG5 Groove Bearing, Aluminium Bronze Groove Bushing, Aluminium Bronze Groove Bushing. In addition to our standard stock range we can supply bespoke castings in either centrifugally or continuously cast condition to any size or volume.
Centrifugal Cast Bronze Bushing & Bearing, Our selection is your advantage!
Understanding the Difference between Cast Bronze Bushings and Oversized Bronze Bearing Casting Methods. Cast bronze bushings are made from a solid or hollow bronze alloy bar stock that undergoes different processes to attain the final bushing shape. This specific brass alloy is created by continuous or centrifugal casting, which generates a metal with a fine grain structure & strong mechanical properties. The centrifugal casting process is typically used to cast cylindrical shaped castings. Centrifugal casting involves a cylindrical shaped mold. This mold is then rotated or spun about its axis at a predetermined speed. The castings wall thickness is controlled by the amount of material added during the pouring stage.
Whether sawing, turning, milling, drilling, straightening, chamfering or thermal treatments – many things are possible. viiplus is your competent partner for processing and finishing in all common non-ferrous metal cast bronze bearing. In first-class quality – everything from one source! An overview of the below range of groove cast bronze bushing and services in the field of preprocessing & finishing from the companies of viiplus.com.
Solid grooved bronze bearings with Lubrication groove options
Good in severe and contaminated conditions: Grooved bronze bearings are highly suited to demanding applications in challenging environments. This makes the grooved bronze bushings ideal for a wide variety of applications.
Solid Bronze Bushing Materials: Grooved bronze bearings are made from CuSn7Zn4Pb7 continuously cast bronze. This material is 85% copper and has very good sliding characteristics. All the surfaces of this plain bearing are machined. Many other bronze bushing material are also available beside the standard material. Most common among these are CuAl10Ni, CuSn10 and CuSn12.
Groove Bronze Bushing Lubrication: Solid grooved bronze bearings are normally lubricated with grease, but oil is also used in exceptional applications. A good quality lubricant will ensure that friction and wear will be reduced by the forming of a film between the plain bearing and the shaft. For heavily contaminated applications we recommend sealing off the bearing. This will protect both the bearing and the lubricant.
Cast Bronze Bushing – Quality And Assurance!
High-quality cast bronze bearing bushing products of our foundry and our non-ferrous metal semi-finished products. VIIPLUS is known for innovative products and competent advice. Our company philosophy is: "Quality is added value! This is what we stands for! Oil Grooves for Bronze Bushings, Bearings & Cast Materials Made To The Highest Standards. We are specialists in cutting lubrication grooves in virtually any pattern. Shop Our Huge Range Of Sizes! Our expertise in this field is also backed by our stockholding facility. We supplier finished bronze groove bearing parts. These are predominately bronze alloys to European specifications or USA Standard, and cover the full range of bronze alloys, including leaded bronze, phosphor bronze, aluminium bronze and other bronze parts. Solid bronze bearings are made from CuSn7Zn4Pb7 continuously cast bronze. This material is 85% copper and has very good sliding characteristics. Our purpose is to earn the respect and lifelong loyalty of our customers by providing competitively priced, high quality groove bearing components and copper based alloys bushing, on a global scale. All solid bronze bearings with an inside diameter of 14 mm or more are provided with an axial lubrication groove.
How to choose bronze bearings & copper sleeve quality?
We all know that the hardness of copper sleeve is high, good wear resistance, it is not easy to produce the phenomenon of bite, and it also has good casting performance and machinable processing performance. It has excellent corrosion resistance. So it is quite careful in the process of manufacturing, so what should we pay attention to in the process of manufacturing?When casting copper sleeve, each process must be carefully handled, such as box requirements to put the core, avoid getting cast out of the product due to this reason and can not be processed according to the size.
Before processing, first clean up the casting, and then get on the car, first correct, and then get off the car when processing to the semi-finished product, cool down, because the copper has shrinkage, in order to accurately process the waiting parts at room temperature, and then get on the car for processing.After the finished product, especially the straight set can not be placed flat should be put vertically to prevent deformation. Packaging, to leave the amount, to avoid accidental collision in the process of transportation and lead to deformation.
Cras ultricies ligula sed magna dictum.
Cast Bronze Bearings with Solid Lubricant Inserts, Solid bronze bearings are ideal for applications involving oscillatory movements, both axial and radial. Common applications are:
Mining equipment, crane manufacturing, marine and offshore industry, hydraulic cylinders, construction equipment, vehicle manufacturing.